A
B
C
D
E
F
G
H
I
J
K
L
M
N
O
P
Q
R
S
T
U
V
W
X
Y
Z
Adventures of a Gluten Free Mom My blog is mostly recipes ranging from Gluten-Free copy-cat kid snacks like Goldfish crackers, faux Lunchables, pancakes-on-a-stick to gluten-free baked goods like bagels, desserts, etc. There are also naturally gluten-free meal ideas like soups, salads, etc. I do occasional product reviews and giveaways of my favorite gluten-free products, and post relevant celiac and gluten-free research.
Allergimat.com is the biggest portal for food allergies in Sweden. Since 1999, Allergimat offered gluten-free products by mail order. The website also has recipes that can be sorted by allergy, discussion forums, ask the dietitian and various fact sheets etc. It's free to join, and you can easily share your best recipes.
AllergyEats
Your Online Guide to Allergy-Friendly Restaurants. It is a peer-reviewed directory of restaurants - rated by people with food allergies, for people with food allergies.
Allergy Grocer Our mission is clear: To provide those with food allergies great tasting, great textured, and nutritional food products that are reasonably priced, safe to consume, offered through a user-friendly website, and delivered timely and as requested.
allerjay This is a blog designed to help people learn to live with multiple allergies, Celiac Disease, Diabetes etc.
Art of Gluten Free Sourdough Baking Blog designed to empower people to bake their own Gluten-free, Allergen-friendly sourdough bread. Free Recipe Download Sign-up on site. Recipes are free of gluten, dairy, eggs, soy and yeast. Recipes use only pure food ingredients making them suitable for highly sensitive digestions.
Auntjayne's Blog Gluten/Celiac information, support and recipes
A
B
C
D
E
F
G
H
I
J
K
L
M
N
O
P
Q
R
S
T
U
V
W
X
Y
Z
A
B
C
D
E
F
G
H
I
J
K
L
M
N
O
P
Q
R
S
T
U
V
W
X
Y
Z
CeliacCorner
is a comprehensive on-line resource for the celiac and non-celiac gluten-sensitive community. We provide the 101s of celiac, medical news and lifestyle articles, product reviews, recipes, as well as tips for living a gluten-free lifestyle. Created by a celiac dedicated to assisting the newly diagnosed celiac as well as the seasoned! Connect with us on Facebook and Twitter too.
Celiac Network The Celiac Network is a directory that has been provided to the Celiac community by Celiac-Disease.com.
Celiac Restaurant Guide
Finding restaurants with gluten free menu choices is easy.
For Celiacs, finding restaurants where you can eat safely is a constant challenge, especially if you are away from home. The Celiac restaurant guide was developed to find restaurants that will serve gluten free food, throughout North America. The web site is easy to use and makes finding the restaurants simple.
Clan Thompson
News and information for people with celiac disease, including free lists of gluten free foods, meds, cosmetics, personal care items, and more.
CenterWatch Clinical Trials Industry sponsors and CROs are actively recruiting patients for clinical trials that pertain to celiac disease.
Crumbs Gluten Free Bakery is a small business dedicated to handcrafting gourmet gluten free foods. We take pride in using local ingredients and alternative flours to create beautifully textured products that are delightful to eat. All of our products are produced by hand in a dedicated gluten free kitchen. Sign up for our newsletter to receive recipes, cooking tips, as well as nutrition and new product info. Forward your email address to

crumbsglutenfree@gmail.com
Cybele Pascal Allergen-Free Cuisine
A
B
C
D
E
F
G
H
I
J
K
L
M
N
O
P
Q
R
S
T
U
V
W
X
Y
Z
Dad's gluten-free pizza crusts
give you and your family a way to enjoy a tasty, high-quality pizza without worrying about the gluten. Our crusts are made only with the finest gluten-free ingredients and produced in a dedicated kitchen - no gluten allowed! The 10-inch crusts come par-baked and vacuum-sealed for freshness and easy storage. Preparation couldn't be easier. Whenever you're craving pizza, just add your favorite toppings to one of our crusts, cook and enjoy!
Don't Feed Me, LLC
In 2008 when my granddaughter was diagnosed with Celiac disease and a Casein allergy, Don't Feed Me, LLC was created to give others a place to find information about food allergies. At
www.dontfeedme.com
we have information on:
Allergies to gluten, dairy, nuts and eggs
Autism and ADHD
Cross-contamination
FDA Food & Drug recalls
Ingredient names for gluten, dairy & eggs
Support Groups
Cookbook (gluten-free, dairy-free)
Allergy Alert T-shirts & pins
Much, much more
Dr. Michelle Sullivan: Family Medicine and Celiac Disease I have a special interest in celiac disease - my husband, two of my four children and I have all been diagnosed with celiac disease, so not only do I practice celiac medicine, I live it.Whether you are just looking for a family physician or whether you need a doctor to manage your celiac disease, I can help. Just give me a call or send me an e-mail.
A
B
C
D
E
F
G
H
I
J
K
L
M
N
O
P
Q
R
S
T
U
V
W
X
Y
Z
A
B
C
D
E
F
G
H
I
J
K
L
M
N
O
P
Q
R
S
T
U
V
W
X
Y
Z
FoodFiltr.com
is a place for people who lead a gluten-free lifestyle to share information about and promote gluten-free foods, products and services. FoodFiltr also enables members to track the gluten-free status of practically anything - from common foods, to body care products, and beyond. It's a tool that helps gluten-free people lead a healthy life.
foodsmatter.com
is the web's fastest growing 'freefrom' site. Over 3,000 pages of in depth support for anyone suffering from inhaled, contact or food allergy/intolerance; over 300 pages on freefrom foods alone. New research reports, articles, recipes and products added daily.
foodsmatter.com
also runs the UK FreeFrom Food Awards - the UK's only industry award for freefrom food -
http://www.freefromfoodawards.co.uk
Freedom to Dine Your dining guide for gluten-free, allergen-friendly restaurants in and around New England.
A
B
C
D
E
F
G
H
I
J
K
L
M
N
O
P
Q
R
S
T
U
V
W
X
Y
Z
Ging Recommends! Welcome to the site for gluten-free product recommendations from the author of Gluten-Free in Georgia (And Florida)! I'll feature the best that the GF world has to offer you!
Gluten Free in Baltimore Resources for Gluten Free Living in and around Baltimore, MD. In addition to in depth postings about products, restaurants, and Celiac News, we also provide lists and an interactive map of gluten-free friendly stores and restaurants.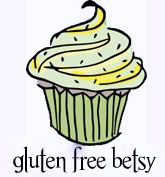 GlutenFreeBetsy
Hi, I'm Betsy! I live in Chicago and follow a gluten free lifestyle, being diagnosed with celiac disease about ten years ago. I still love discovering new gluten free products and recipes. I created this blog to share all of my great gluten free findings. Here you will find information on gluten free products, recipes, reviews, news, restaurants, events, and more!
Gluten Free Fun A pro at living with Celiac disease and eating gluten-free. 30+ years and counting!
Gluten Free in Georgia Adventures in Gluten (and Sugar) Freedom from a southern blogger chick!
Gluten Free Gluttony I write about life as a mom, student, friend,living gluten free, etc.
Glutenfreelicious .This site is for those of you who love to eat good food, but would rather not spend a great deal of time and energy making it, and aren't completely confident it would turn out all that great even if you did. It is for anyone hoping to find something quick, relatively simple, tasty, and (drum roll, please) gluten-free.
Gluten-free LIFESTYLE "Gluten-free is more than a diet it's a Lifestyle!" Gluten-free food, alcohol, products, restaurants, recipes... gluten-free t-shirts, mugs and more!
Gluten Free Oats The mission of Gluten Free Oats® is to provide the purest oats available for people with celiac disease. Gluten Free Oats® was founded by our family who has three generations of people with celiac disease.
Gluten Free Promise
Gluten Free Promise is a website dedicated to providing a comfortable one-stop-shop for everything gluten free. The site consists of a blog, recipe index, monthly newsletter and an online gluten free superstore offering over 700 gluten free products.
Gluten Free Treasures We are a small gluten free food processing facility and bakery. My goal is to get gluten free food to you where and when you need it, when eating out, at the bakery, and at your local stores and quick marts.
gluten solutions: one stop gluten free shopping
We offer only the best tasting gluten free foods and have been serving the gluten free community for over 10 years.
gf overflow
is a searchable database of gluten-free products on the market, currently listing over 5,500 products from 300+ brands, ranging from the largest brands and companies down to specialty makers of gluten-free foods.
2 Go Energy Hemp Based Energy Bars and Power Truffles Designed with Digestive Health in Mind
Gracefully Gluten Free To provide friendship, encouragement, and advice that has been tried and proven to those suffering from Celiac Spru, gluten-sensitivities, or wheat allergies.
A
B
C
D
E
F
G
H
I
J
K
L
M
N
O
P
Q
R
S
T
U
V
W
X
Y
Z
A
B
C
D
E
F
G
H
I
J
K
L
M
N
O
P
Q
R
S
T
U
V
W
X
Y
Z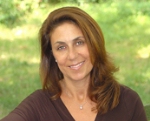 Ilise Ratner, CHC Certified Health Coach www.go-with-your-gut

Co-facilitator of diet and lifestyle change.

When was the last time you talked with someone about your health and received the personal attention you deserve to achieving your health goals (adhering to a gluten free diet, weight loss, eating healthier...)? Do you have a plan and know how to stay on it? Could one conversation change your life? Find out by scheduling a free health consultation with me. iratner@go-with-your-gut.com

A
B
C
D
E
F
G
H
I
J
K
L
M
N
O
P
Q
R
S
T
U
V
W
X
Y
Z
A
B
C
D
E
F
G
H
I
J
K
L
M
N
O
P
Q
R
S
T
U
V
W
X
Y
Z
A
B
C
D
E
F
G
H
I
J
K
L
M
N
O
P
Q
R
S
T
U
V
W
X
Y
Z
Lisa's Gluten Free Advice and Healthy Living Eating Healthy and Gluten Free. Tips, Recipes and Resources. Reviews and Giveaways.
Living with Wheat Allergies This blog will discuss my struggles in living with wheat allergies. I will also include some recipes I found to be good. Along with products and ingredients that are gluten free. I will let you know which companies sell gluten free foods.
A
B
C
D
E
F
G
H
I
J
K
L
M
N
O
P
Q
R
S
T
U
V
W
X
Y
Z
Mallergies
is an interactive site about the latest trends on food allergies.
Marshfield Celiac Support Group is for the people of Marshfield, Wisconsin and surrounding areas that have been diagnosed with celiac disease (also known as "sprue") or follow a gluten-free diet. Speakers present information on gluten-free diets and other medical issues associated with celiac disease. Potluck lunches and recipes are usually shared, along with the support of others with celiac disease. The support group meets on the third Monday of every other month, see Meeting Information for specific details.
Mondays Celiac
is a community web site for people interested in learning about dealing with the daily issues related to gluten free diet. Please join our community to help bring your knowledge and insight to others dealing with gluten in our diets.
Ms. Celiac Says...
Ms. Celiac Says...was created to spread awareness of gluten free bakeries, events, products, and restaurants.
A
B
C
D
E
F
G
H
I
J
K
L
M
N
O
P
Q
R
S
T
U
V
W
X
Y
Z
A
B
C
D
E
F
G
H
I
J
K
L
M
N
O
P
Q
R
S
T
U
V
W
X
Y
Z
A
B
C
D
E
F
G
H
I
J
K
L
M
N
O
P
Q
R
S
T
U
V
W
X
Y
Z
Pakistani Celiac Society The Pakistani Celiac Society is a national, volunteer, non-profit organization dedicated to provide support and services to individuals and families with celiac disease and dermatitis herpetiformis through programmes of awareness, advocacy and education.
thepurepantry.com your source for organic, gluten-free baking mixes!
A
B
C
D
E
F
G
H
I
J
K
L
M
N
O
P
Q
R
S
T
U
V
W
X
Y
Z
A
B
C
D
E
F
G
H
I
J
K
L
M
N
O
P
Q
R
S
T
U
V
W
X
Y
Z
A
B
C
D
E
F
G
H
I
J
K
L
M
N
O
P
Q
R
S
T
U
V
W
X
Y
Z
Sanaa Cooks Here you'll find entertaining anecdotes and recipes for wholesome, delicious Mediterranean food. Whether you're just eating healthy, a vegan, a vegetarian, food allergic or gluten free, these recipes are sure to please any discriminating palette! Enjoy!
Spokane Food Allergy Support Network
(SpokaneFASN) focuses on promoting awareness through education in the community regarding food allergies/allergies by doing the following:
Promoting and advocating for the health and welfare of people in the community who manage food allergies/allergies.
Providing beneficial services to the people managing food allergies/allergies.
Conducting public discussion groups, forums, events, and workshops.
We strive to teach children and others diagnosed with allergies that they are not alienated with their condition and the necessary accommodations for them are possible to implement so they can manage and lead a happy and healthy life. Spokane Food Allergy Support Network (SpokaneFASN) is a non profit corporation in the State of Washington. We are working toward obtaining our 501 (c) (3) status.
The Super Allergy Cookbook More than a cookbook, this publication is actually the definitive textbook on the study of cooking for (and living with) food allergies, celiac disease, and intolerances.
Sweet Evolution Selling gluten and dairy free treats to satisfy your sweet tooth! Cakes, cookies, chocolates and other treats, all without gluten, dairy and other ingredients that normally would force you to pick the fruit salad.
A
B
C
D
E
F
G
H
I
J
K
L
M
N
O
P
Q
R
S
T
U
V
W
X
Y
Z
Turismo Sin Gluten Pretendemos ayudar a todo aquel que precisa una dieta sin gluten y pretende hacer turismo sin gastar en exceso.
A
B
C
D
E
F
G
H
I
J
K
L
M
N
O
P
Q
R
S
T
U
V
W
X
Y
Z
A
B
C
D
E
F
G
H
I
J
K
L
M
N
O
P
Q
R
S
T
U
V
W
X
Y
Z
A
B
C
D
E
F
G
H
I
J
K
L
M
N
O
P
Q
R
S
T
U
V
W
X
Y
Z
A
B
C
D
E
F
G
H
I
J
K
L
M
N
O
P
Q
R
S
T
U
V
W
X
Y
Z
A
B
C
D
E
F
G
H
I
J
K
L
M
N
O
P
Q
R
S
T
U
V
W
X
Y
Z
A
B
C
D
E
F
G
H
I
J
K
L
M
N
O
P
Q
R
S
T
U
V
W
X
Y
Z